Lake Tahoe Thunderbird Paddling Festival
Lake Tahoe's Most Scenic Paddle
Thunderbird 8 Miler
Start from the sandy Sand Harbor Beach and head south along the shore keeping the buoys to your left. At the 4-mile mark, round the final buoy and paddle the quickest course you can to the finish line. Along the way pass by the Thunderbird Lodge, and the spectacular shoreline.
Thunderbird 4 Miler
Just like the 8 miler only turn back at the 2 mile mark.
Youth "GROM'" Races for the kids
Close to shore age appropriate distances around our buoy course. Cheer them on!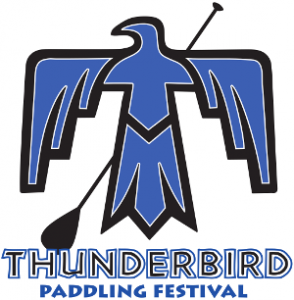 Thunderbird Paddling Festival Course and Event Map
Please visit our Sponsors